Defending the rights of people with albinism from the grassroots to the world stage
GLOBAL ADVOCACY
We reframe the conversation on albinism to instigate lasting change
Enabling the social inclusion of people with albinism requires us to transform beliefs and harness hearts and minds. Alongside our programmes in Health, Education and Community, we advocate for the rights of people with albinism at international, national and local levels. Engaging audiences about this issue all over the world, we witness how little is known about albinism globally. Much of the awareness that does exist is shrouded in misconception. Ostracism is particularly acute in Sub-Saharan Africa, in the institutional marginalisation of persons with albinism from health and education services, and in the corresponding failure of policy to protect their human rights. In local communities myths and superstitions surround albinism, rupturing families and prompting mockery, abandonment and violence.
At Standing Voice, we believe 'advocacy' means more than the simple dissemination of information, or the top-down distribution of educational literature. Advocacy is a larger and more interactive process, through which emotional responses to albinism are altered, and communities and states are engaged, enabled and empowered to produce their own solutions to the challenges facing those with the condition. Our advocacy is interactive and holistic, defending the rights of persons with albinism across a number of intersecting arenas. Our international advocacy gives diplomatic urgency to this issue around the world; our national advocacy influences policy and service development, alleviating community ostracism; our local advocacy transforms perceptions of albinism from the ground up. At international, national and local levels our activities reframe the conversation around albinism and instigate lasting change.
29
AFRICAN COUNTRIES
We've worked alongside 29 African countries to produce a UN Regional Action Plan on albinism
93
INTERNATIONAL EVENTS
We've held 93 international advocacy events over the last 8 years
3250
COMMUNITY MEMBERS
Attended our most recent series of performance-based advocacy events
The Programme
INTERNATIONAL VOICE
Our international advocacy generates global awareness and discussion about albinism in Africa. We lobby internationally for holistic responses to the crisis faced by people with albinism. In the Shadow of the Sun, the 2012 documentary film directed by Harry Freeland, our Founder and CEO, has been a vital tool in this endeavour, placing a global spotlight on the crisis in Tanzania. The film has screened in over 60 countries around the world and in high-profile advocacy arenas such as the United Nations and World Bank. Through evidence-based research we lead global policy debates, shape international conference agendas, and disseminate advocacy material. We contribute to United Nations reports, most recently the 63rd Session of the Pre-Sessional Working Group of the UN Committee on the Elimination of Discrimination Against Women (SuR: Tanzania), whilst also speaking at high level United Nations Workshops such as the UN Workshop on Witchcraft and Human Rights in Geneva. We use these international events as platforms for African albinism groups to amplify their advocacy on a world stage. Standing Voice has also co-hosted important large scale events including Action on Albinism: a forum attended by delegates from over 29 African countries in Dar es Salaam. Our robust connections in the international press meanwhile enable us to reach expansive audience numbers with our work.
NATIONAL VOICE
Our national advocacy is transforming perceptions of albinism in Tanzania. Our Health, Education and Community services are increasing the visibility of persons with albinism in society and dispelling myths associated with the condition. We liaise with federal and regional authorities, hospitals and pharmaceutical facilities, schools and universities, businesses, Civil Society Organisations and other Non-Governmental Organisations to strengthen the support available to people with albinism and enhance their contribution at all levels of public life. Meanwhile we lobby government officials to influence policy, distribute educational materials at nationwide events, and use our extensive connections in print and broadcast media to publicise this issue and broaden its exposure. We actively facilitate the participation of civil society leaders and representatives in national advocacy events like International Albinism Awareness Day, enhancing in-country capacity for long-term change.
LOCAL VOICE
Locally our advocacy focuses on community outreach and grassroots interaction in Tanzania. Much of the marginalisation experienced by people with albinism in the country stems from damaging myths about the condition. In Sub-Saharan Africa albinism is often understood to be a curse, or contagious. Some believe persons with albinism are not human and do not die, but are demons who disappear. The bodies of people with albinism are frequently said to possess magical properties, able to cure disease or deliver fortune; sex with a woman with albinism is thought to cure AIDS. Almost universally the condition is viewed as the exclusive 'fault' of the mother, a misconception that breaks up families and causes mothers of babies with albinism to be ostracised and abused. Defeating these myths is vital to breaking the cycle of marginalisation and violence that haunts so many with albinism. We deliver a range of activities to enrich community understanding of the condition and relieve stigma wherever it exists. Embedded in this is a deep sense of listening to those we engage, and tailored attention to the unique needs and nuances of each community. Local advocacy work includes outreach film screenings; public engagement performance events, using dance, music, art and theatre; support groups; and an array of awareness-raising events at schools, businesses, community centres and hospitals. Above all we facilitate self-advocacy: we create spaces of dialogue inside and between communities, equipping people with albinism and those who surround them with the tools they need to defend and demand their rights, articulate their needs and claim full participation in society. Key Facts
UN Consultative Status
We use our UN consultative status to defend the rights of people with albinism on the global stage
National Action Plan
In Tanzania, we have led the development of a National Action Plan to empower people with albinism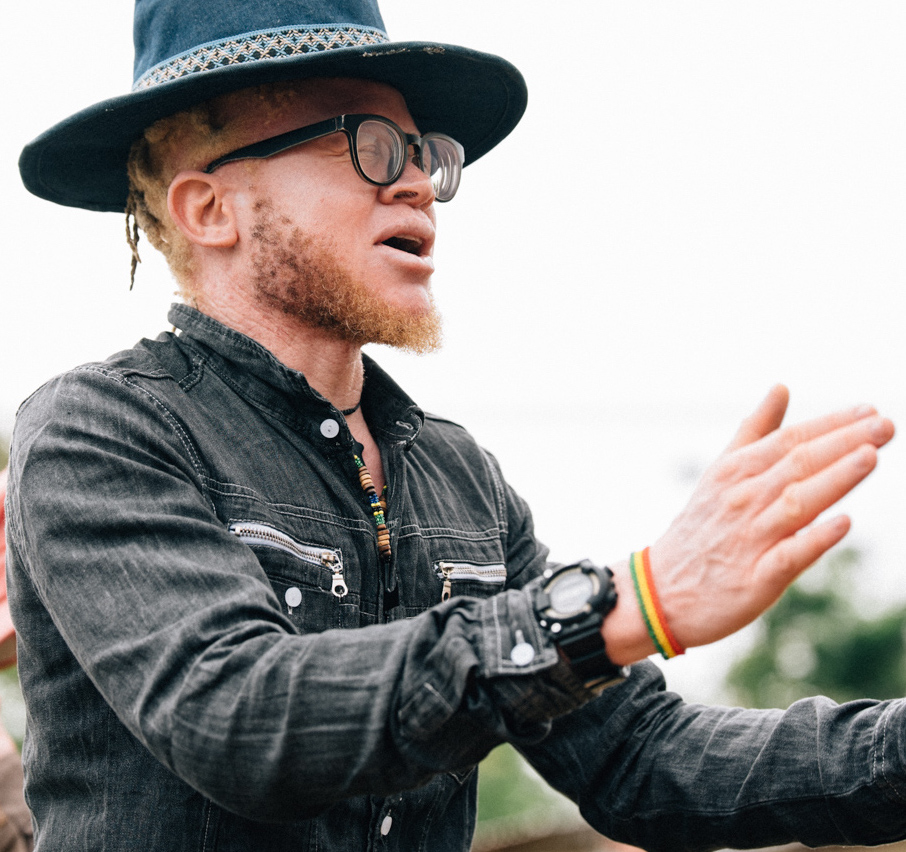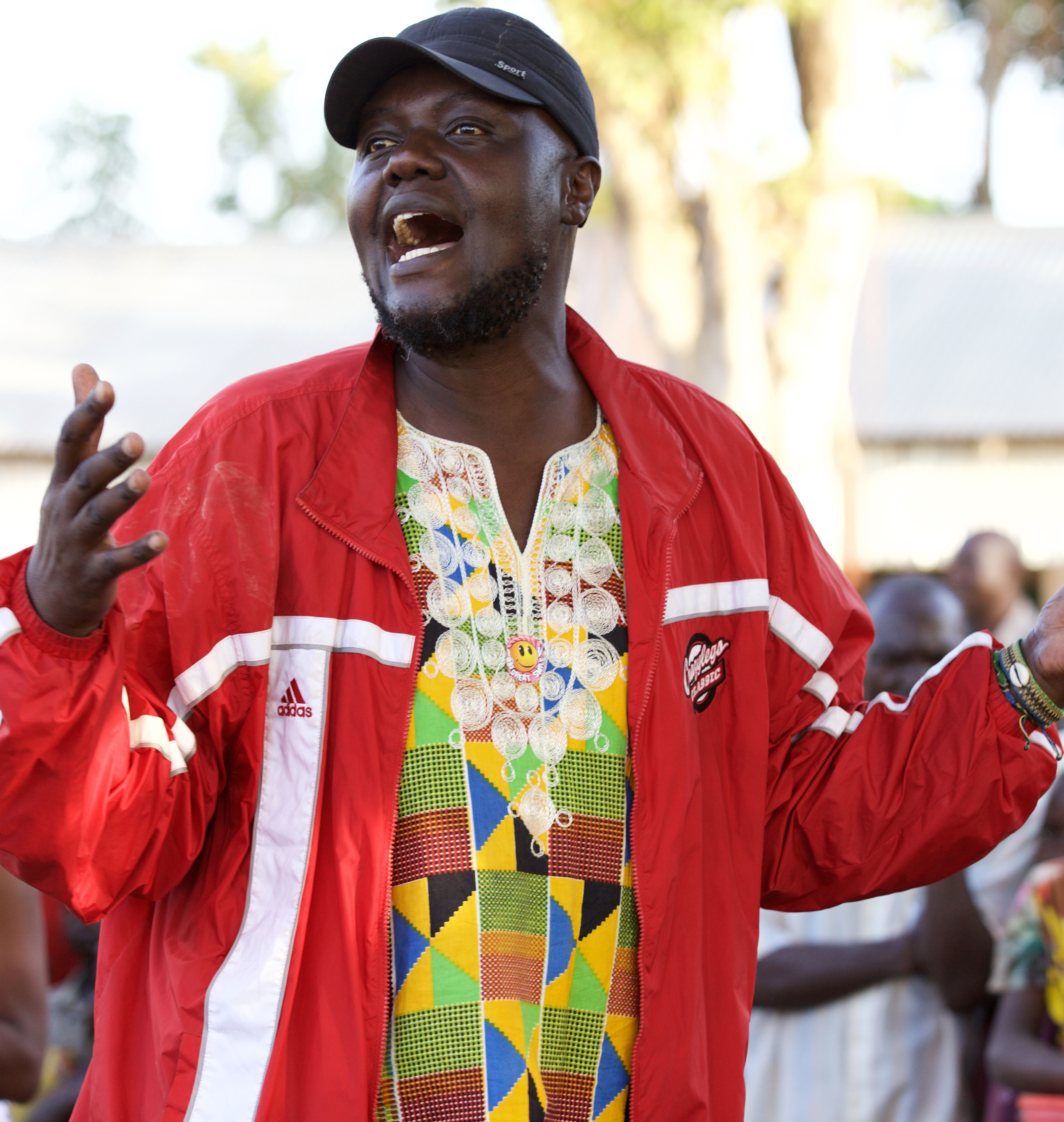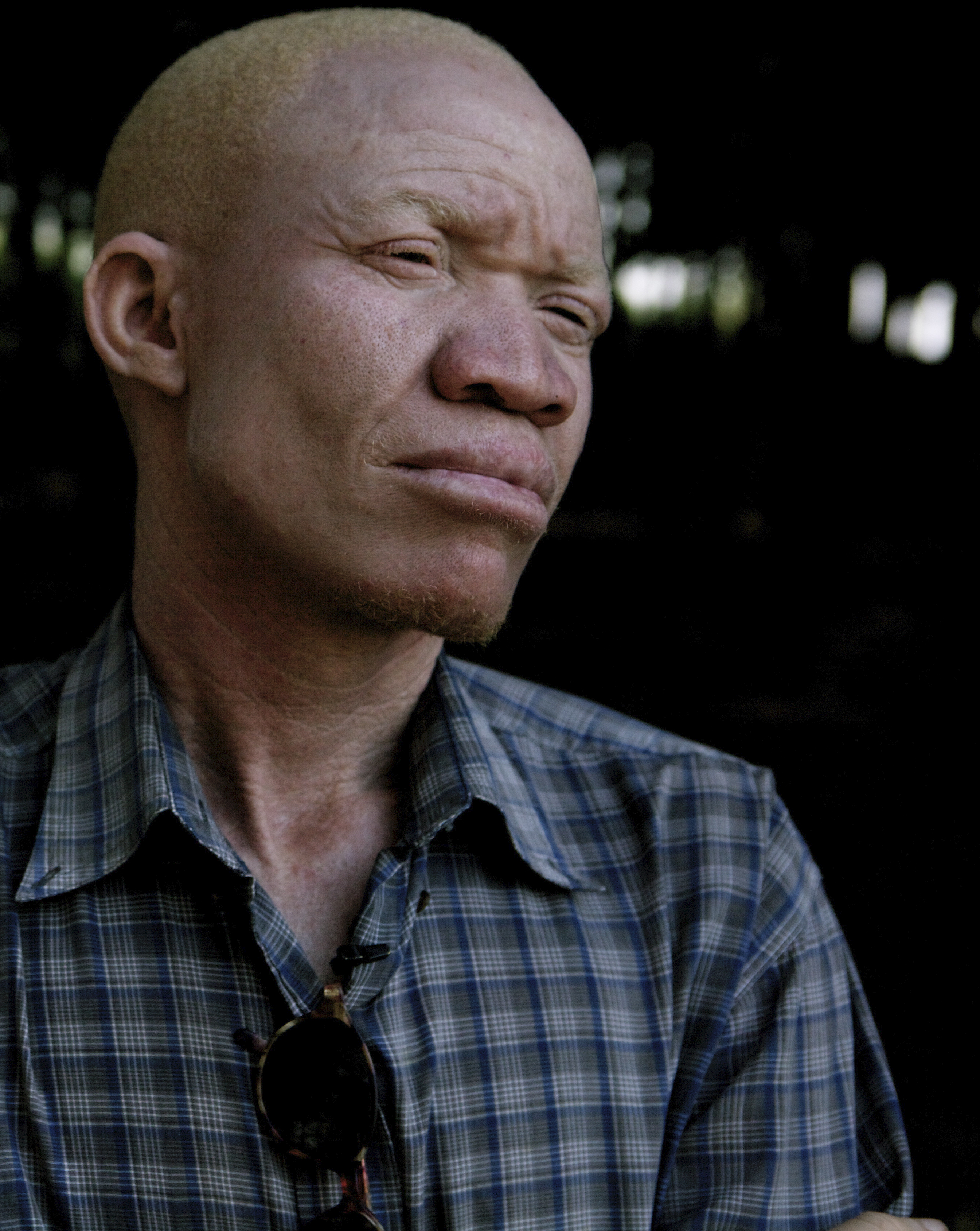 "I use music to fight back against the injustices happening in society. Reggae is my weapon."
Sixmond Mdeka – Reggae Artist and Activist
"Performance brings communities together to understand albinism and advocate for change."
John Sagatti – Bagamoyo Creative Arts Institute
"For me, Standing Voice exists to amplify the voices of those who are voiceless."
Josephat Torner – Activist
"The cycle of attacks and discrimination must be broken. "
Ikponwosa Ero – UN Independent Expert on Albinism